New York Belly Dancer Anastasia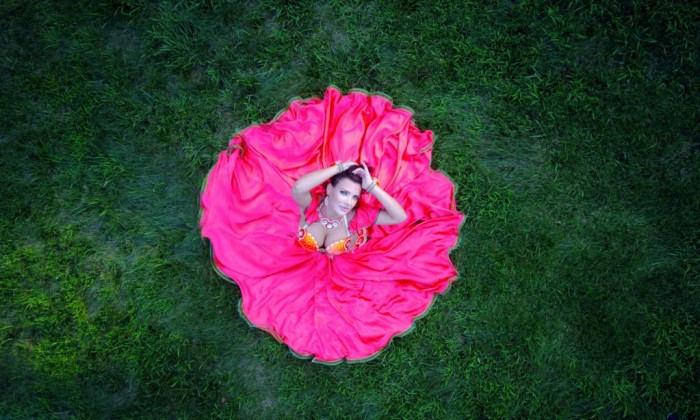 Performance     
Innovative Belly Dancer Brings The Stylish Flair Of Modern Fusion Dance To all kinds of party events. Drawing on years of practice and study in belly dance, modern, pop, jazz and classical, With an array of stunning costumes and props at her command, Anastasia continues to delight crowds with her dynamic and upbeat performances.
Audience participation is an exciting part of Anastasia's performances. She encourages all the willing members of the audience to join her on the dancefloor and shows some simple moves. If desired, with the added fun of traditional Coin Belts distributed to the guest of honor as they dance along.
Candles, Fire, and Sword
Anastasia's props range from a real but dull (safety first) sword, Candle Crown or Fire Crown to light and flowy Fan Veils .The sword is a popular favorite, adds a sense of danger and excitement to the show.
Anastasia continues: "The Candle Crown (Shamadan) is a traditional prop for weddings in Egypt – it is at least 200 years old. It is the welcome prop for the bride and groom." (The candles are slow burning, non-drip, smoke-free candles). However, it can be used at any occasion to bring the magical mystery of lights.
"The Fire Crown is Anastasia`s personal invention. "It's not candles, it's wicks soaked in kerosene. It's a big fire – that's absolutely spectacular!", she adds.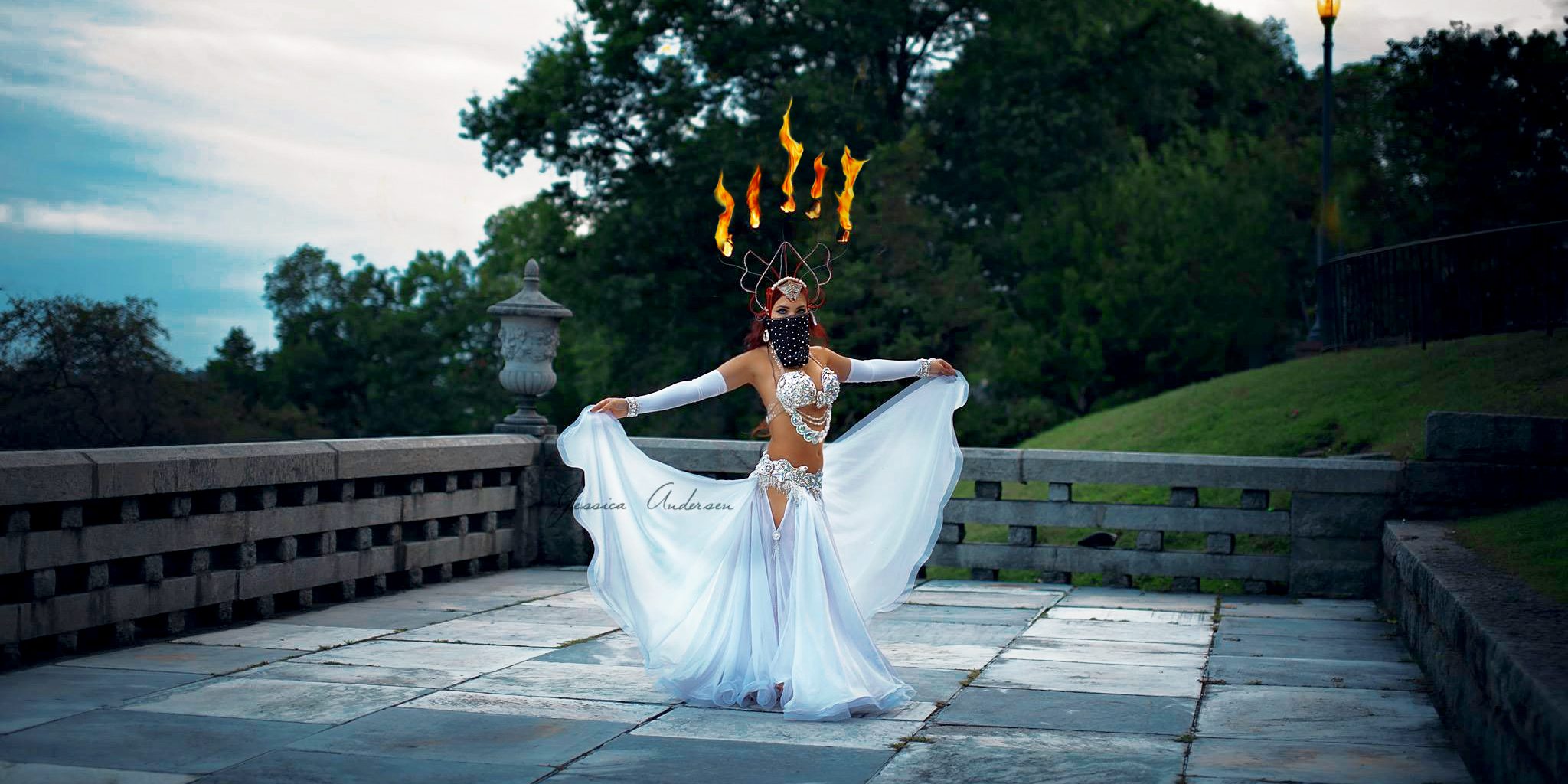 Light, Color and Sound
Some other exciting props options available include the stunning Wings of Isis (named after the Ancient Egyptian Goddess), and Butterfly Wings made of silk and painted in gorgeous shades or LED Wings (specially designed wings illuminated by small lights to create a magical effect using hightech).
The dances and music incorporate a blend of the most popular traditional forms, as well as innovations that are Anastasia's unique creations. Anastasia always strives to bring something new to her performances, for a show that pleases her audience every time.
A typical show is thirty minutes long consisting of routine with props and audience participation.
All of the costumes are designed and hand sewn by Anastasia, and all feature exotic fabrics, glass beads, Swarovski stones, pearls and natural gems.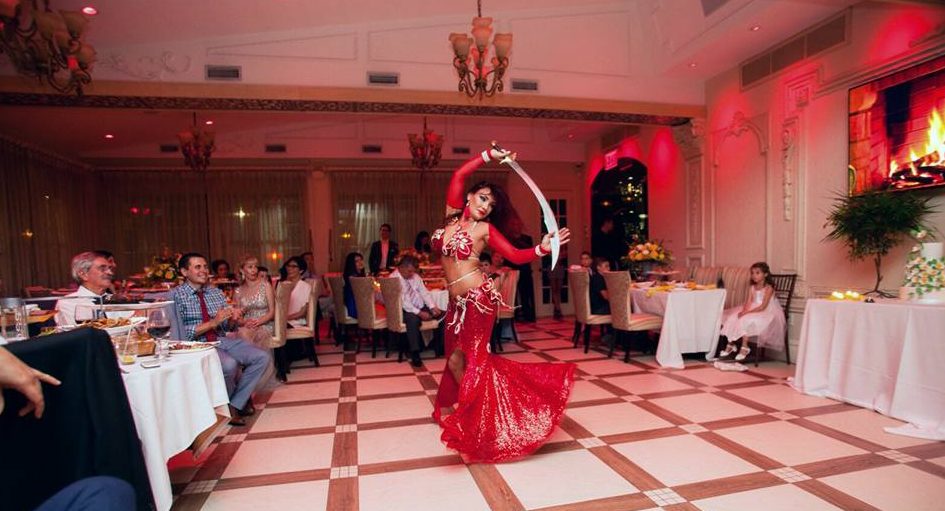 Text or call (646) 402-1692 today for more information and earliest booking.
Anastasia is available for:
•Corporate, Theme Events, Company Picnics
•Ethnic Events & Festivals, Fund-raisers
•Birthdays, Children's Parties
•Engagements, Weddings, Bachelorette Parties
•Grand Openings
•Television Appearances, Music Videos, Fashion Shows
•Dance Showcases, Nightclub
•Theater Shows, Concerts
•Sorry, NO bachelor parties
Long way to success:  
Inspired By Hollywood: Anastasia Brings Colorful, Enchanting "Modern Fusion" Belly Dancing To Your Venue. From the moment Anastasia saw belly dancing on TV as a child, she knew she wanted to learn the art of exotic dance. The film was "From Russia With Love," featuring Sean Connery as James Bond, and the dancing of Lisa Guirat. "That was the first time I saw it,' Anastasia explains. "I was fascinated by how one can move their bodies in ways I`ve never seen before. I was hooked immediately. I start practicing alone in front of my mirror hours and hours, non-stop — and my first performance was for my parents' 20th wedding anniversary. "The feedback on my performance that wasn't remotely any good, was mostly positive and so I went forward with my passion."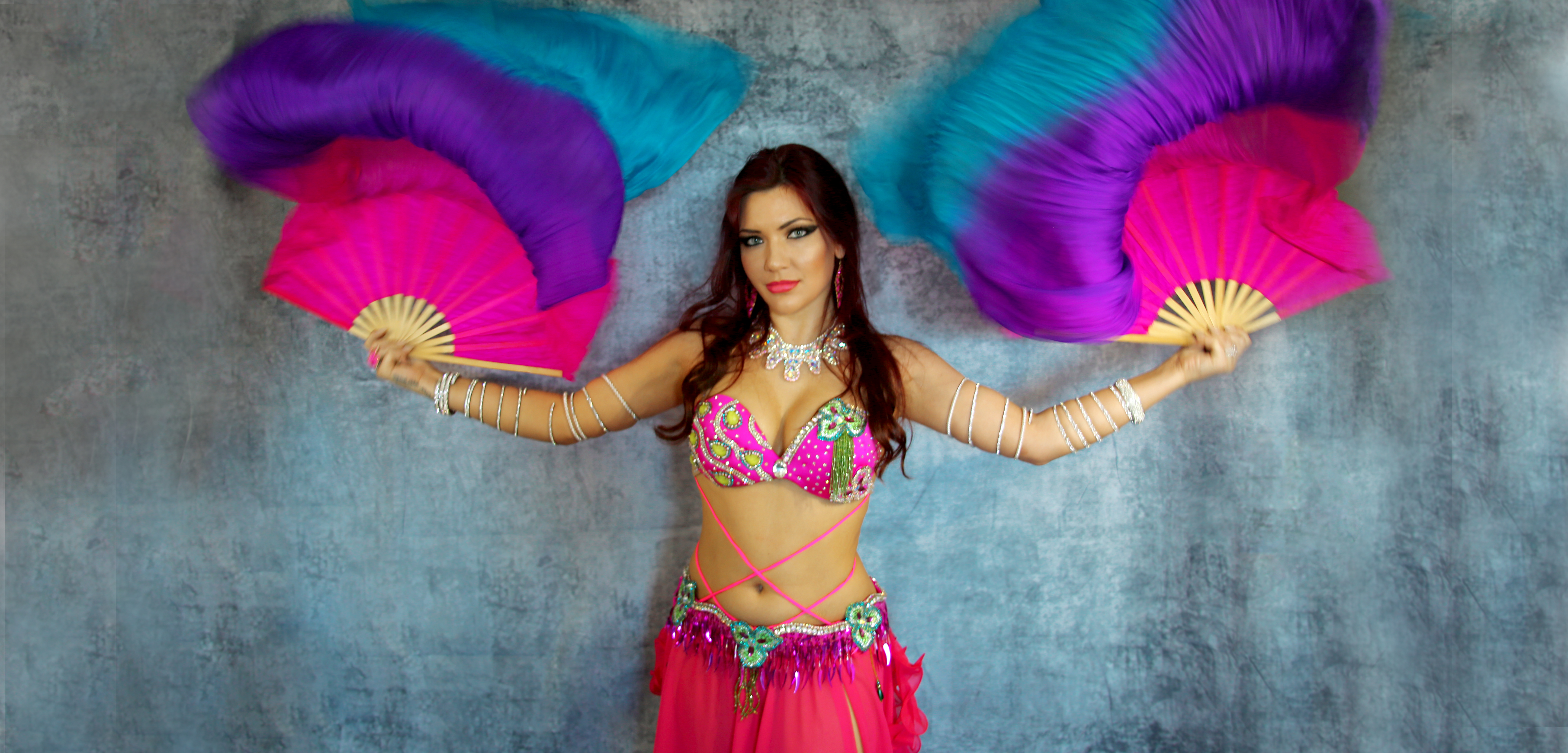 At the time, Anastasia was studying pop dances at school in the Uzbekistan of her youth. After finding out about belly dancing and related styles, she eagerly sought out more information about her newly discovered passion, but wasn't widely available in the conservative Muslim country. By doing research on the Internet (which was new at that time and only a luxury), she found more examples and inspiration.
As she developed her own style and gained expertise, Anastasia was encouraged by the growing popularity of exotic eastern dance all around the world including New York where she now resided. She explains: "In beginning of the 2000s belly dance gained worldwide popularity and world-renowned dancers started touring all over the world offering their workshops. You no longer had to go to Egypt to learn from the masters."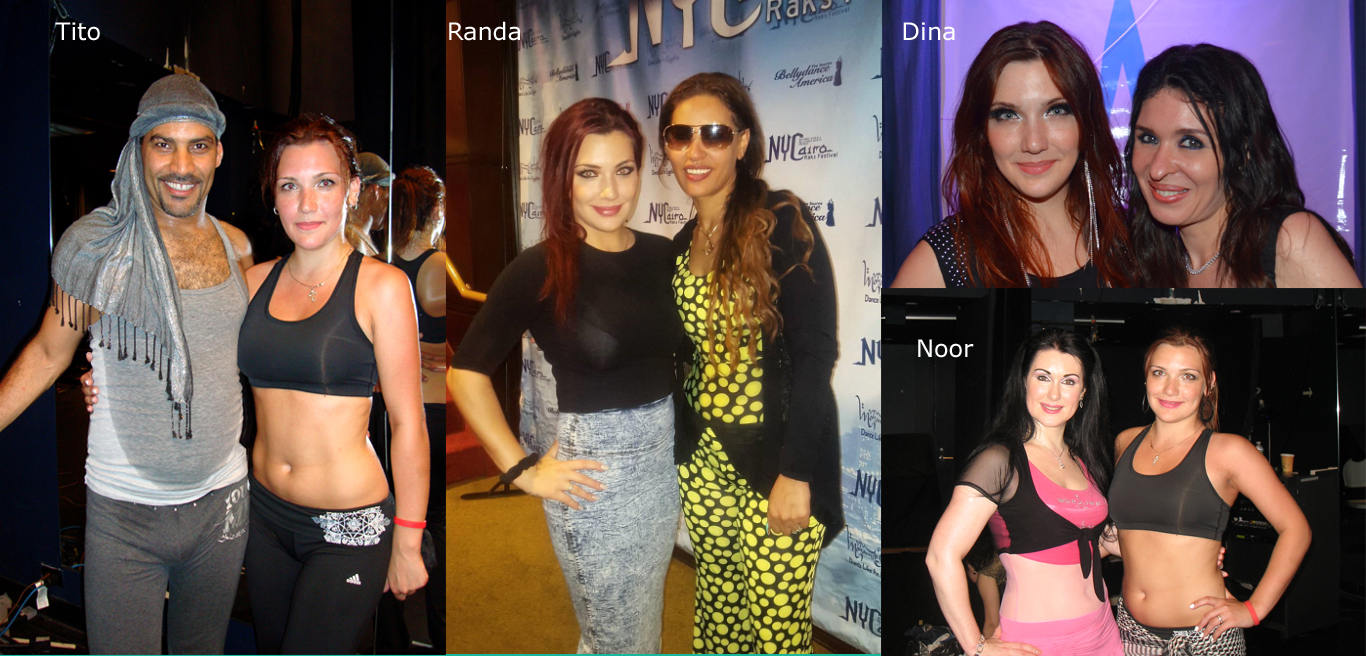 As a result, Anastasia had the opportunity to study under some of the all-time greats in the field. "I`ve studied with such gurus of belly dance as Tito Seif, Dina Talaat, Randa Kamel, Yusri Sharif, Elena Ramazanova, Tatyana Nour, Mohamed Shahin," she explains. "This is when I expended my techniques and manner of dance. As of today I keep on experimenting and make all of my ideas come true. With over 15 years of dancing and 10 years of performing professionally I know how to bring joy and fun to my audience along with expending their views on one of the most ancient arts – belly dance."
Anastasia's crowd-pleasing act – available at your choice of venue in New York and New Jersey -incorporates her expertise in an enchanting blend of exotic dance styles that she describes as "modern fusion."
The performances feature her breathtakingly beautiful costumes and props, most of them created from scratch by Anastasia herself. In addition, she edits all her music, and will gladly incorporate a client's favorite song into the show as desired.